Our Services
Lone Star Unlimited Services provides more than just weekly lawn maintenance. Please consider us when in need of any of the following services.
We serve Dallas-Fort Worth Metroplex and surrounding areas
Lawn Care
We welcome the opportunity to provide full maintenance service. However, if all you need is a company to mow the yard, we are happy to help.

Standard service includes mowing the entire yard, line trimming (weedeating) around all trees, posts, fencing, etc., edging all sidewalks, patios and driveways with a blade edger and clean up of all clippings. We mulch as it is much better for the lawn. When necessary, grass clippings are bagged and removed from the property.
Shrub and Tree Trimming
Mowing the yard is only half the challenge. Bushes and trees that are not consistently maintained hurt the appearance of even the best-kept property.
Mulch Installation
Mulch is a protective cover placed over the soil to retain moisture, reduce erosion, provide nutrients, and suppress weed growth and seed germination. Using them in gardens and landscaping mimics the leaf cover that is found on forest floors.

Mulching also provides a beautiful contrasting curb appeal. We are happy to provide all of your mulching needs. You just can't go wrong with proper mulching.
Fertilization Programs
The major goal of turf fertilization is to produce attractive turf that is healthy, and able to withstand the rigors of its intended use. Fertilization is one of the most basic and important components of a turf management program.

Turf fertilization contributes greatly to lawn color, density, uniformity, and growth. Properly fertilized grass can compete with weeds and is able recover from damage caused by environmental stresses faster than improperly fertilized lawns. When developing a turf fertilization program, we consider a number of factors including:

• Minerals required for turf growth and development
• Natural soil fertility
• Fertilizer selection
• Turf/grass species, desired quality, and use
• Environmental and management conditions
• Application schedule
Landscape Design and Installation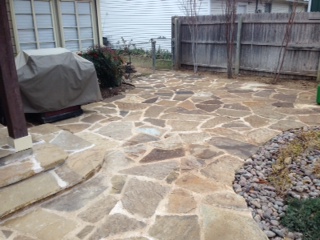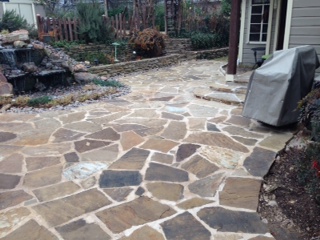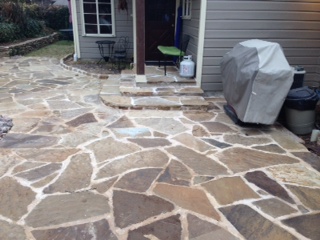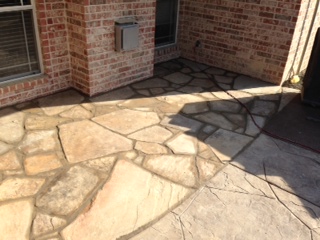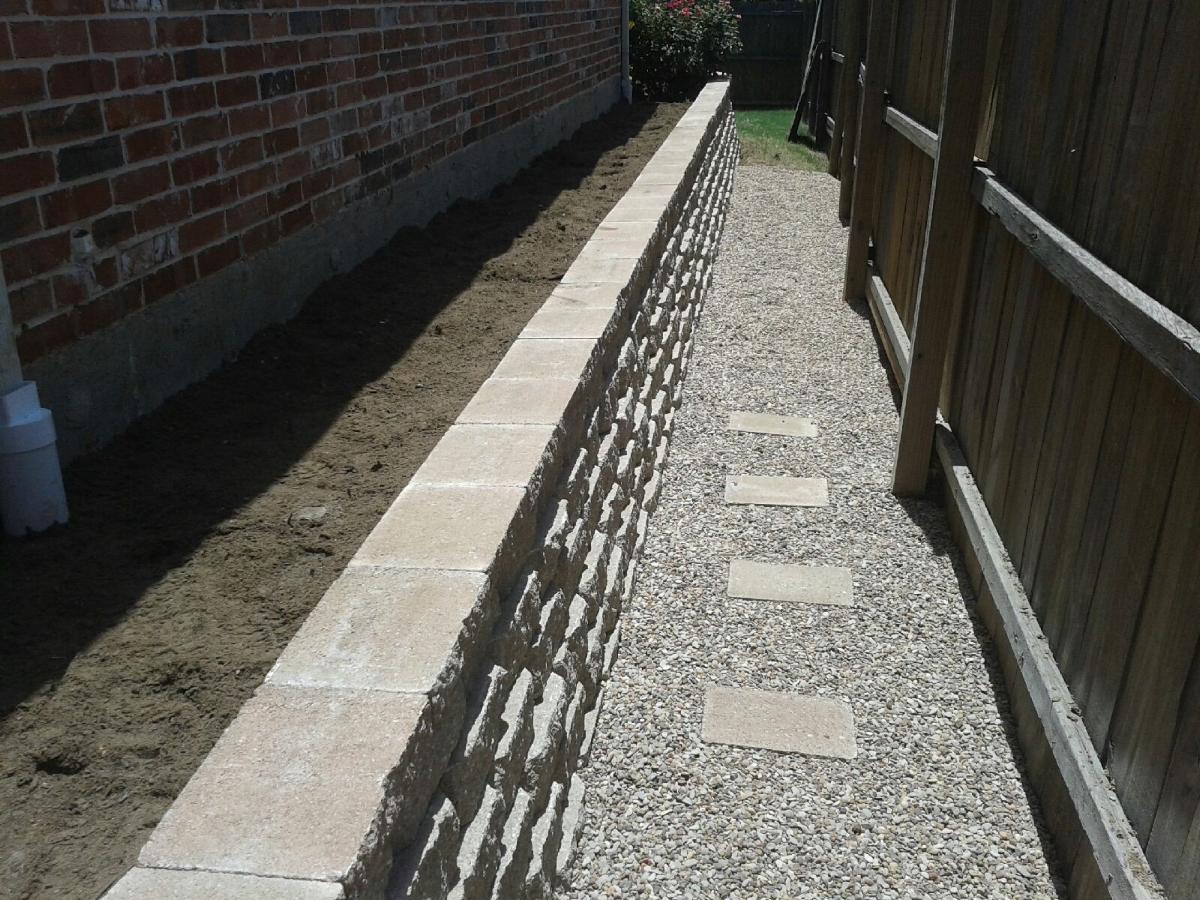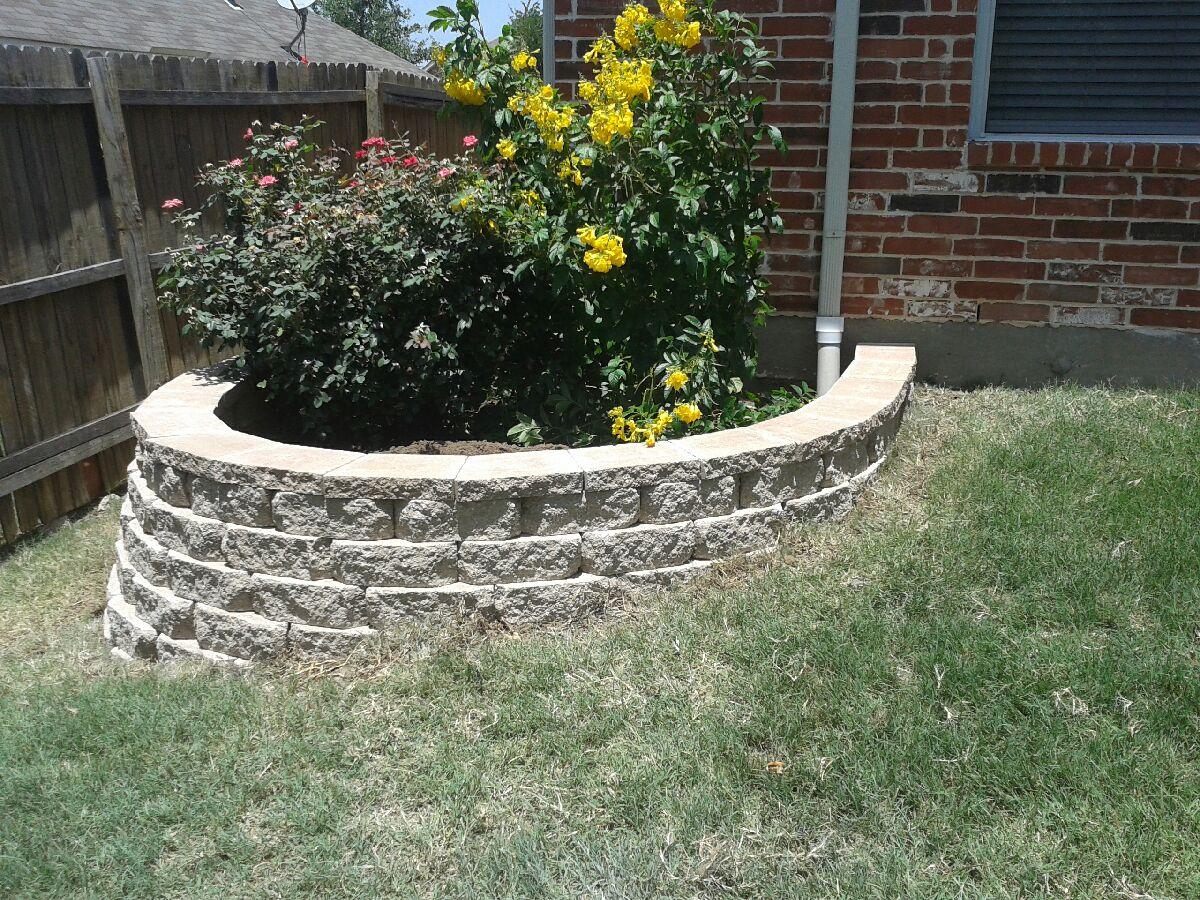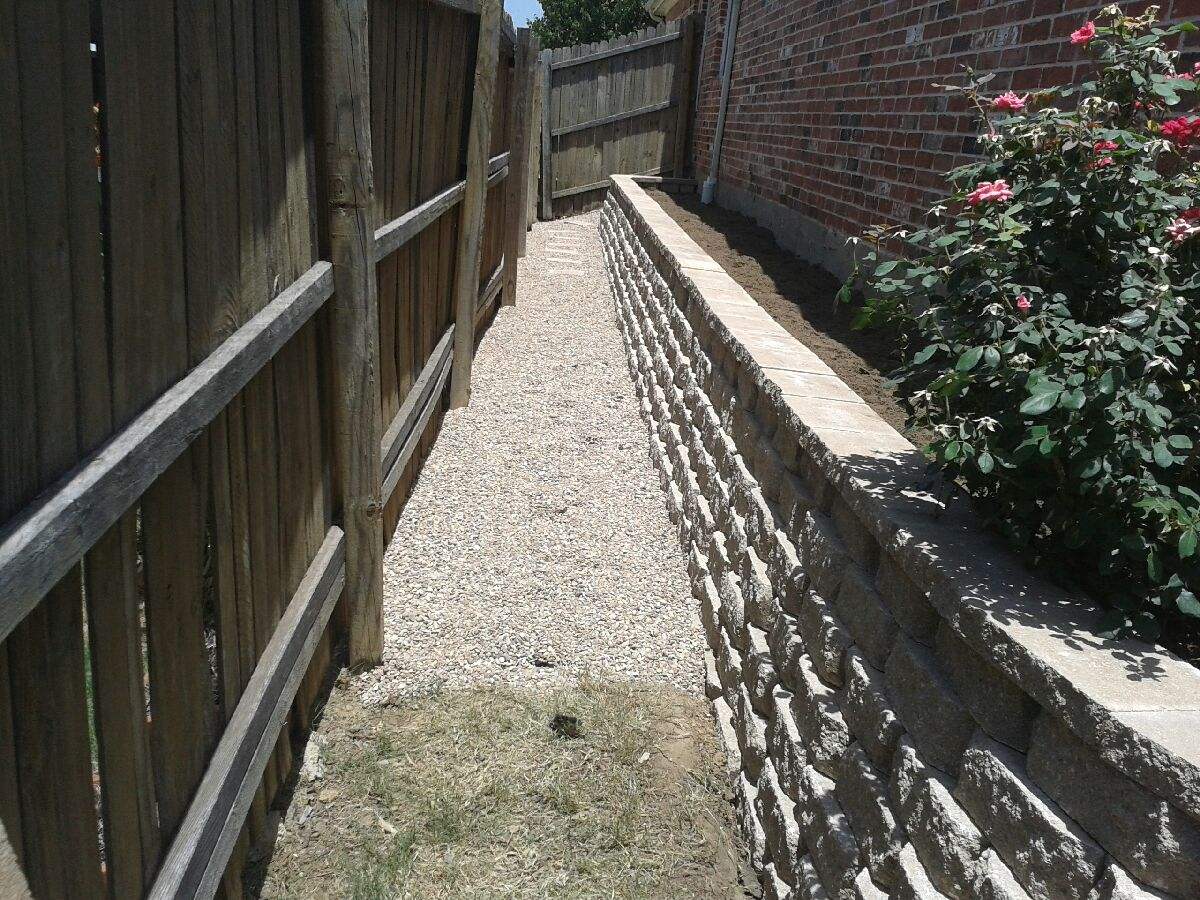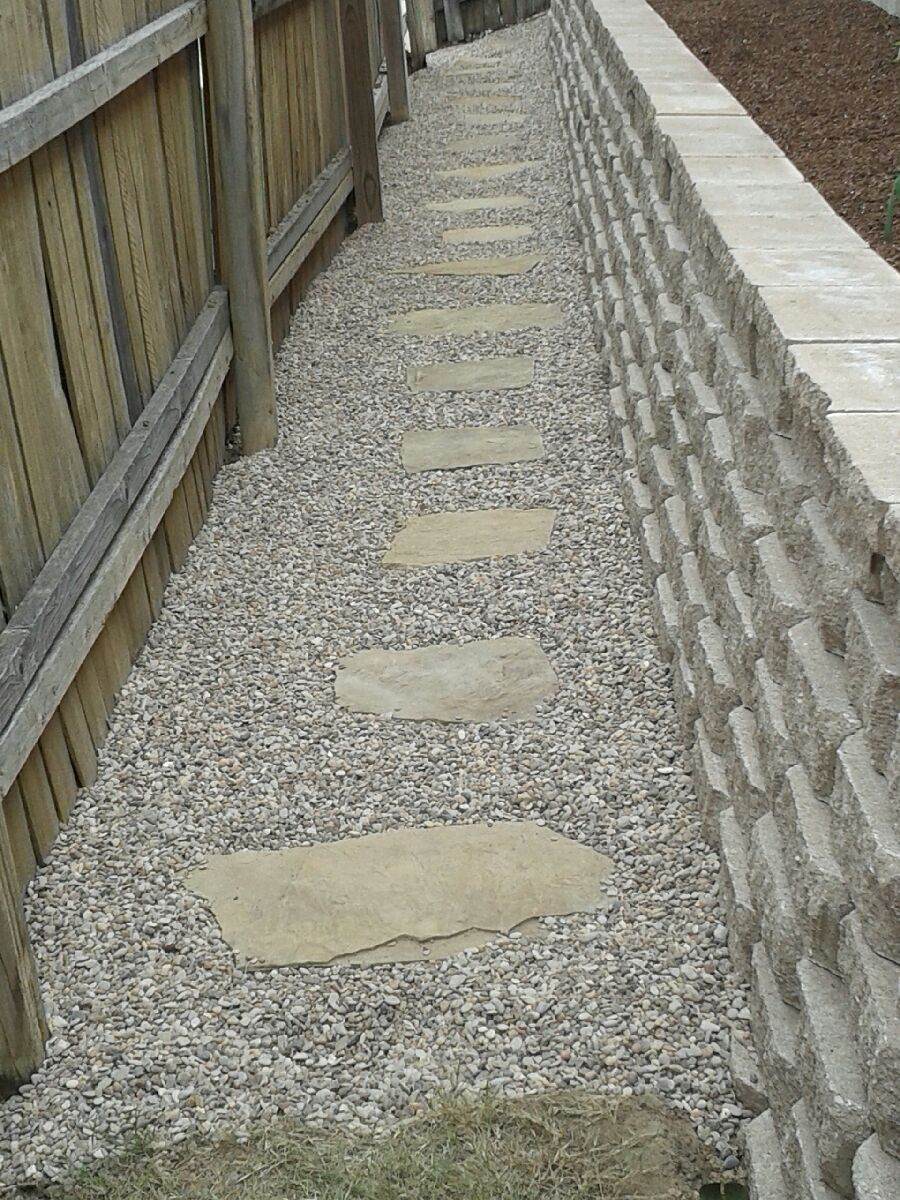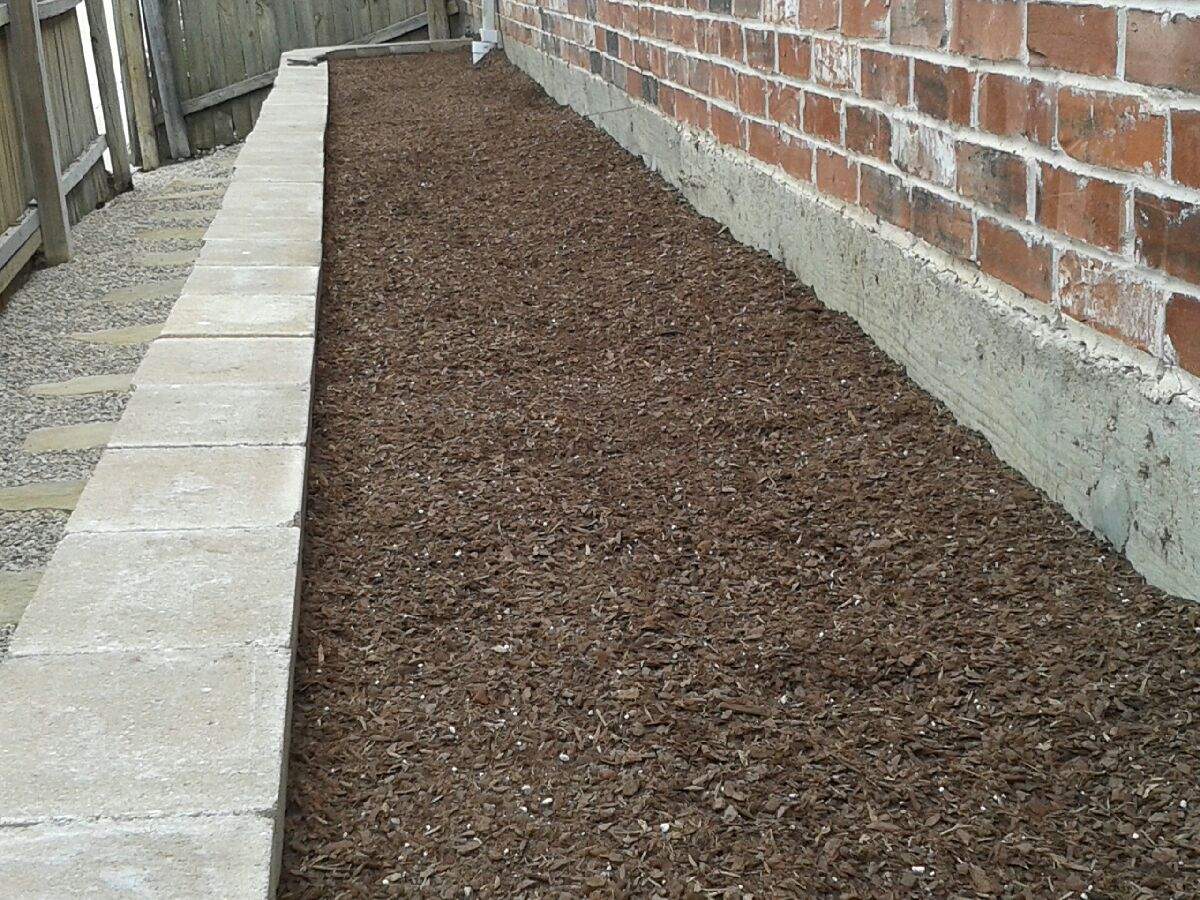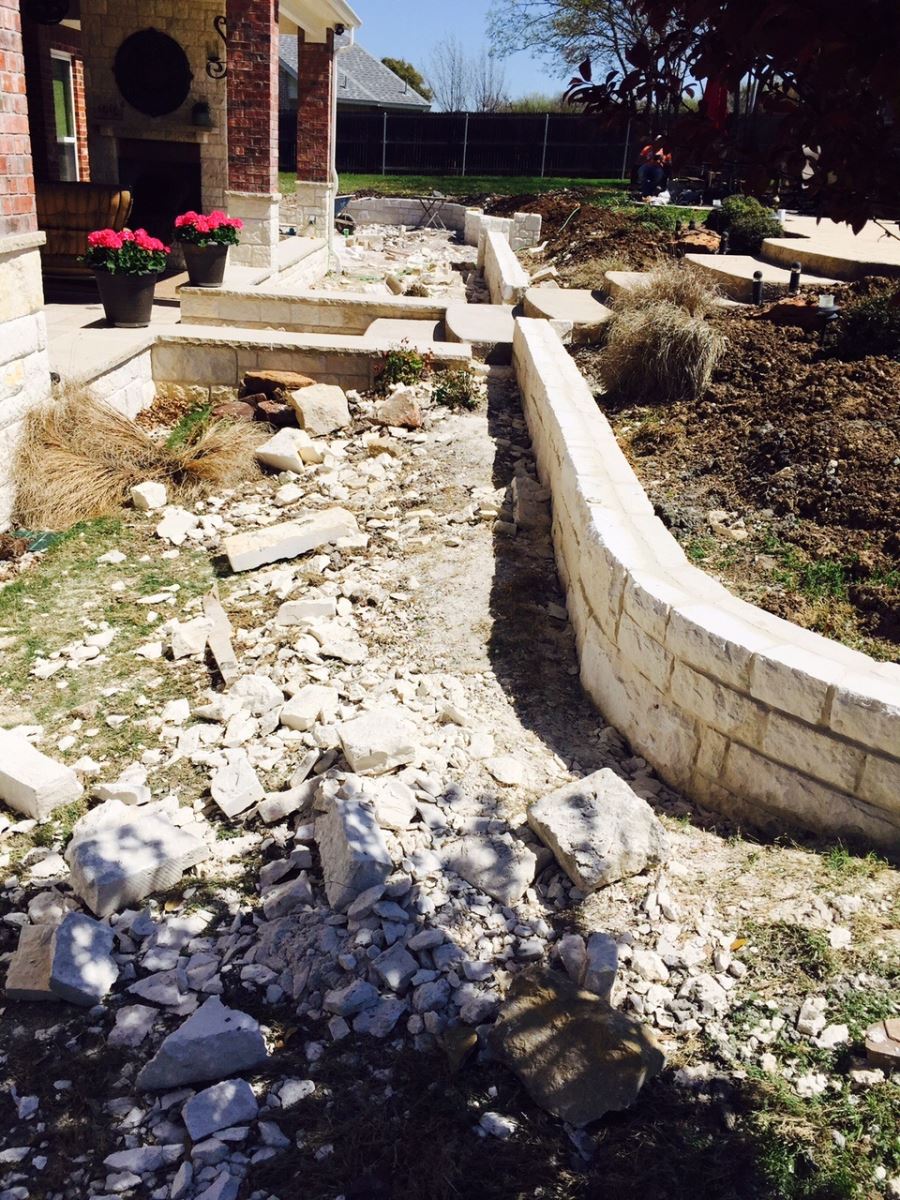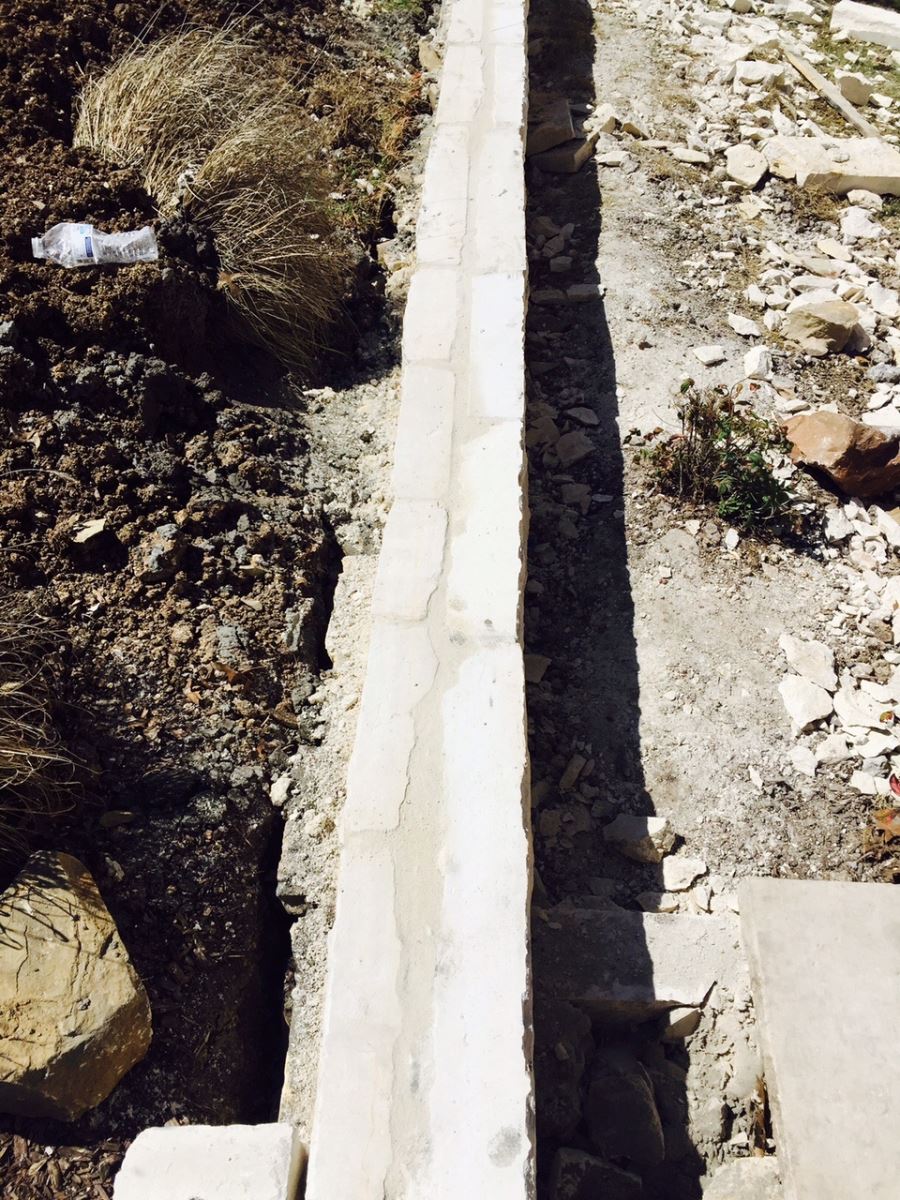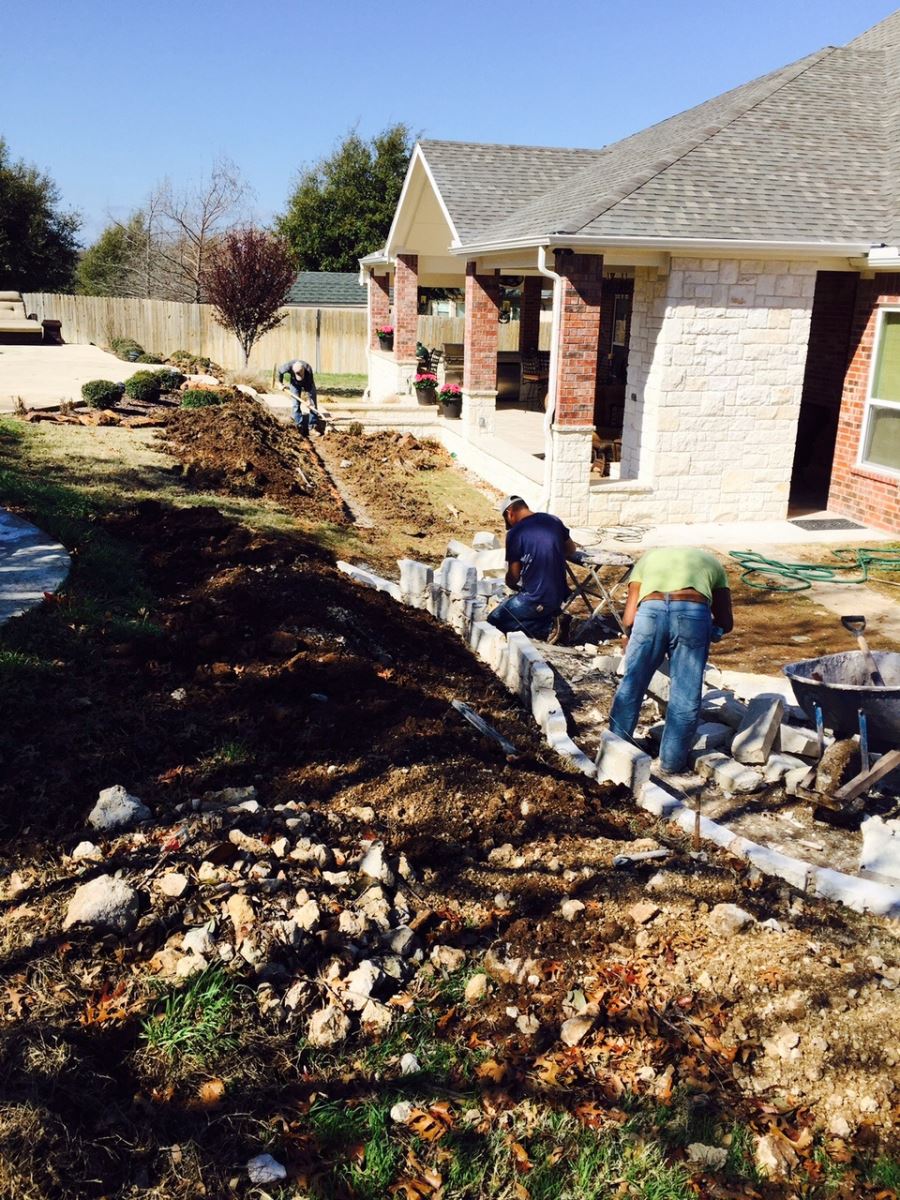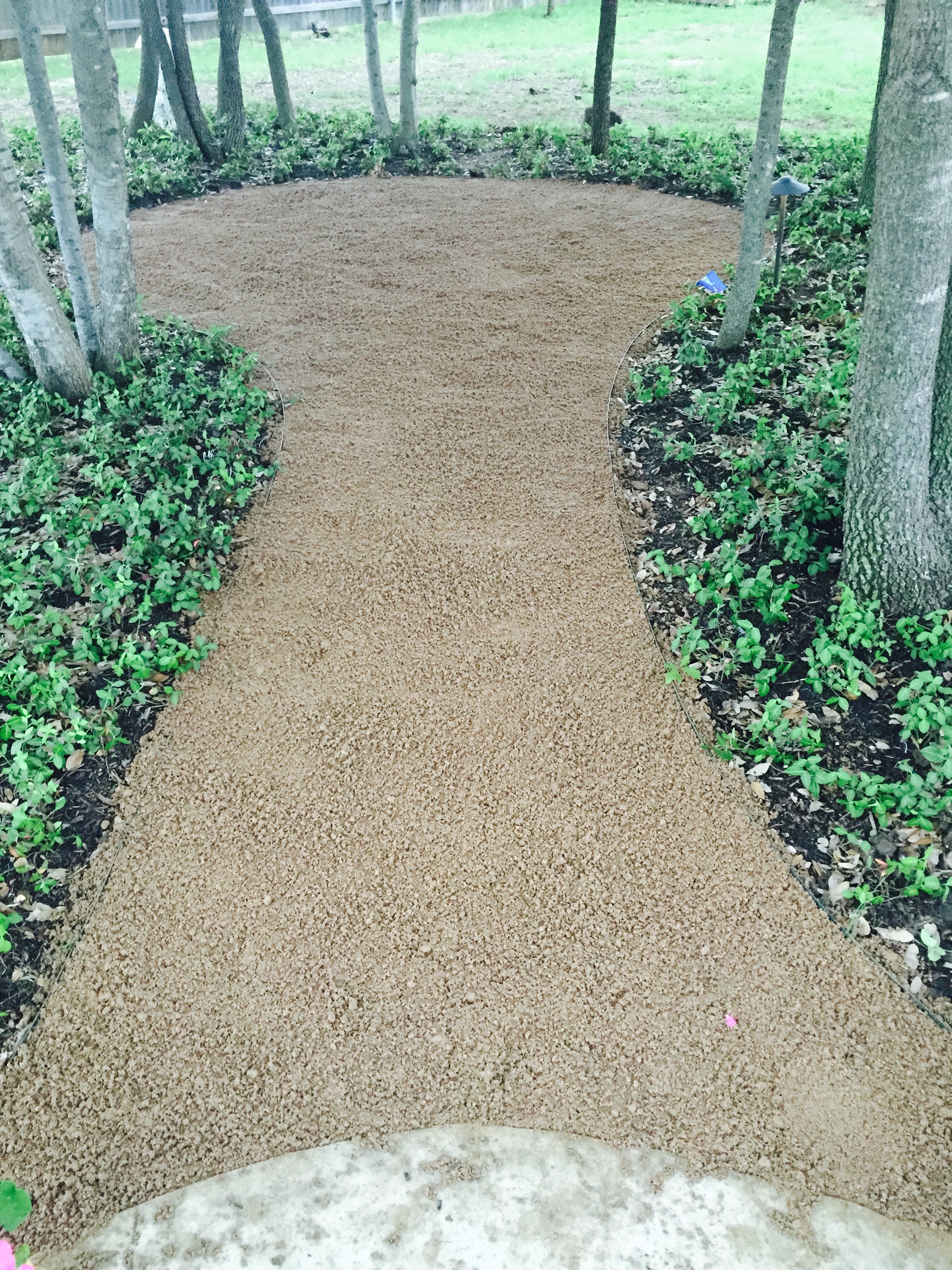 Experts say remodeling a master bathroom or kitchen can potentially return big dividends at the time of sell. According to Money Magazine, professional landscaping can return up to 200% of the original investment when you sell your property. Call us to today to enjoy the beauty of a landscaped yard by Lone Star Unlimited Services. We will design the landscape to your specifications and professionally install it with minimal inconvenience to you.
Landscape Lighting
Have you noticed how good some homes look at night, but during the day they are nothing more than average? Consider investing in professionally installed lighting. Not only will it make your home or business stand out, but it will also provide additional security and increased resell value.
Irrigation Service
We offer full-service irrigation to provide a practical, economical and effective irrigation solution for your yard and landscape. Our irrigation specialists are trained in the latest irrigation technologies. We have the expertise to design, troubleshoot, repair and effectively maintain any type of system.

Let our practical experience ensure you get the best possible results from your irrigation project. We can maintain, troubleshoot, and design an irrigation system for your landscape and, we do it all, on time and on budget.
Fencing
At Lone Star Unlimited Services, we provide high quality fences to properties in and around the Dallas-Fort Worth area. We repair and install a wide array of fences, and are sure to have fencing that fits your security needs while looking great!
Arbors and Pavilions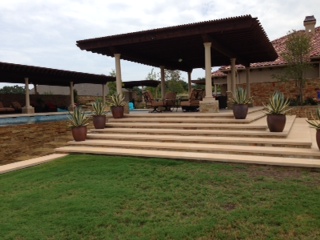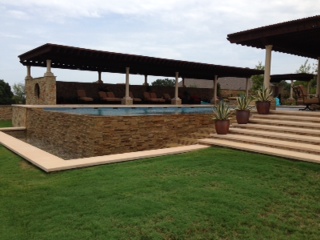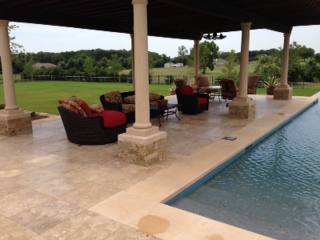 If you need shade to help cool off your backyard and block out some of the hot sun we can build you a shade arbor or pavilion. These structures block the sun and will complement any landscape or outdoor living area. Our outdoor arbors or pavilions provide beautiful areas for intimate reflection or large social gatherings. Lone Star Unlimited Services will bring your design visions to life.
Outdoor Kitchens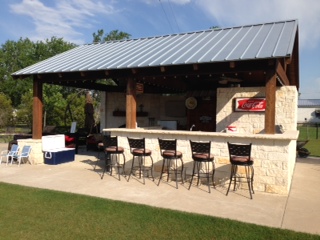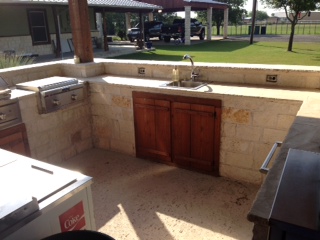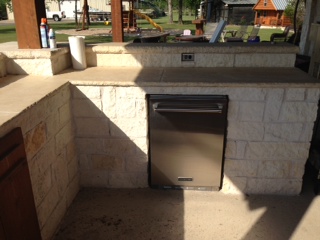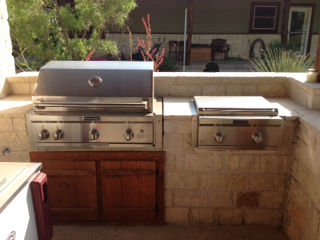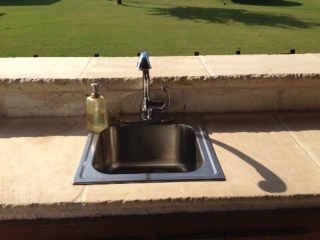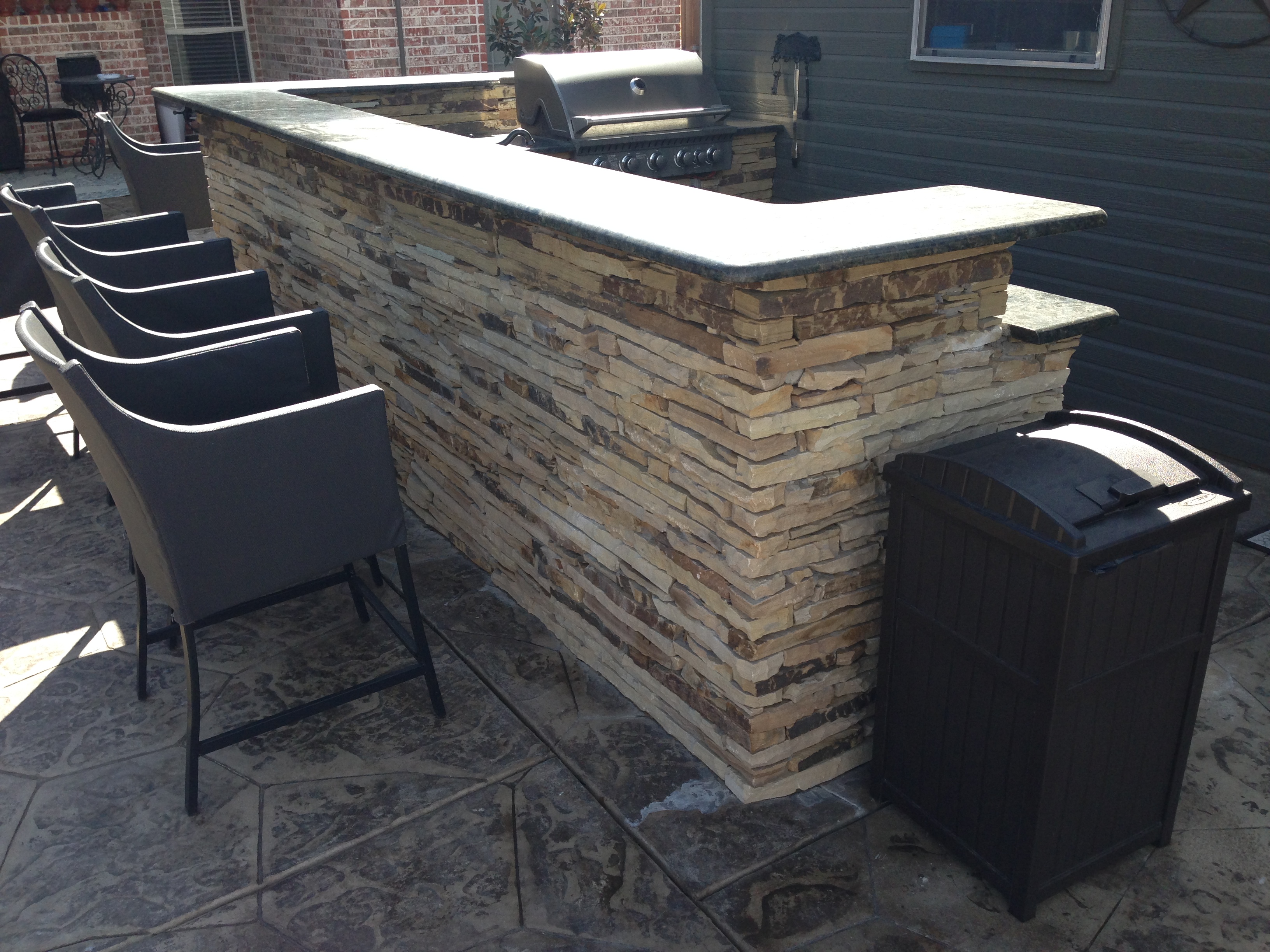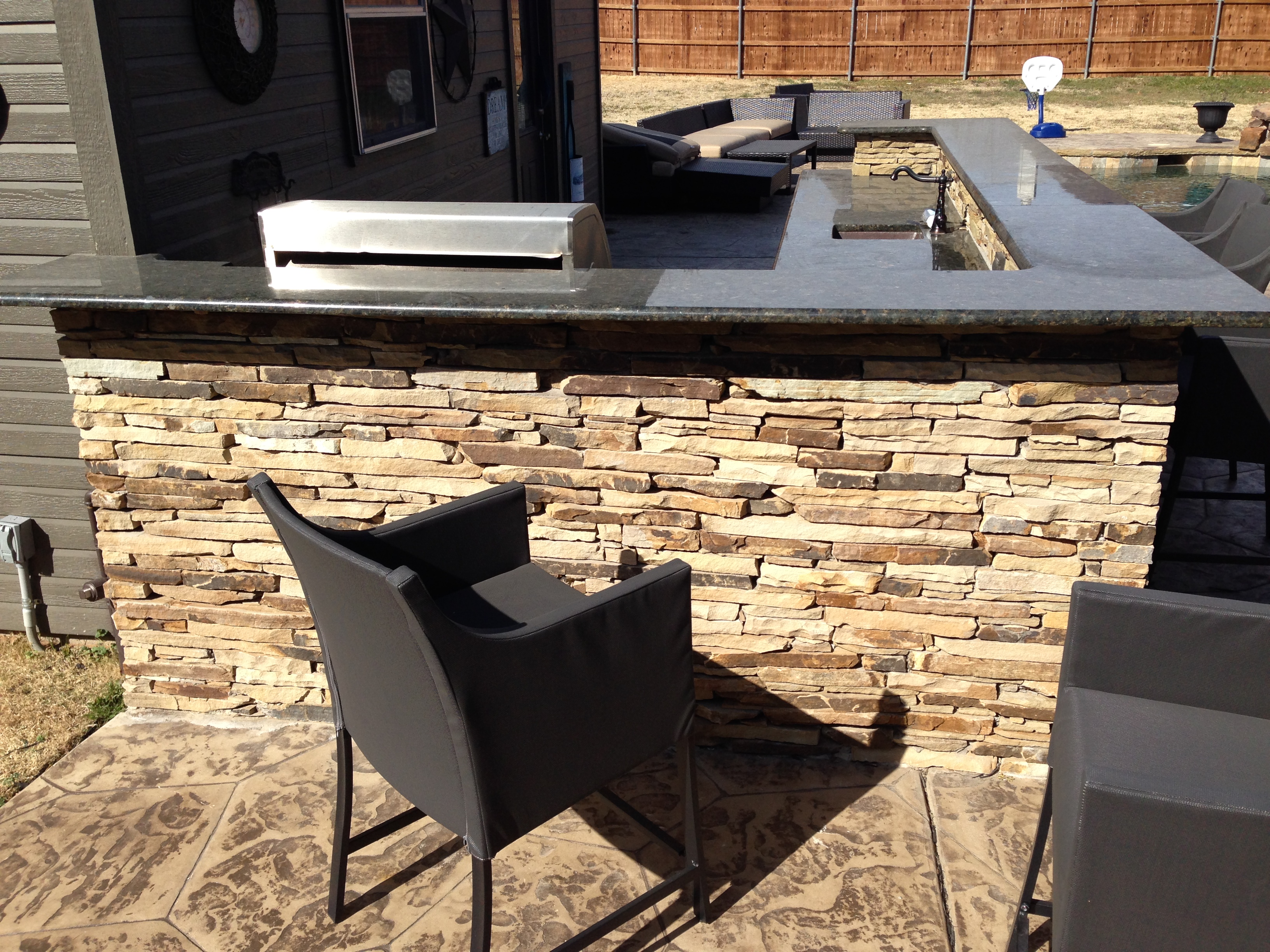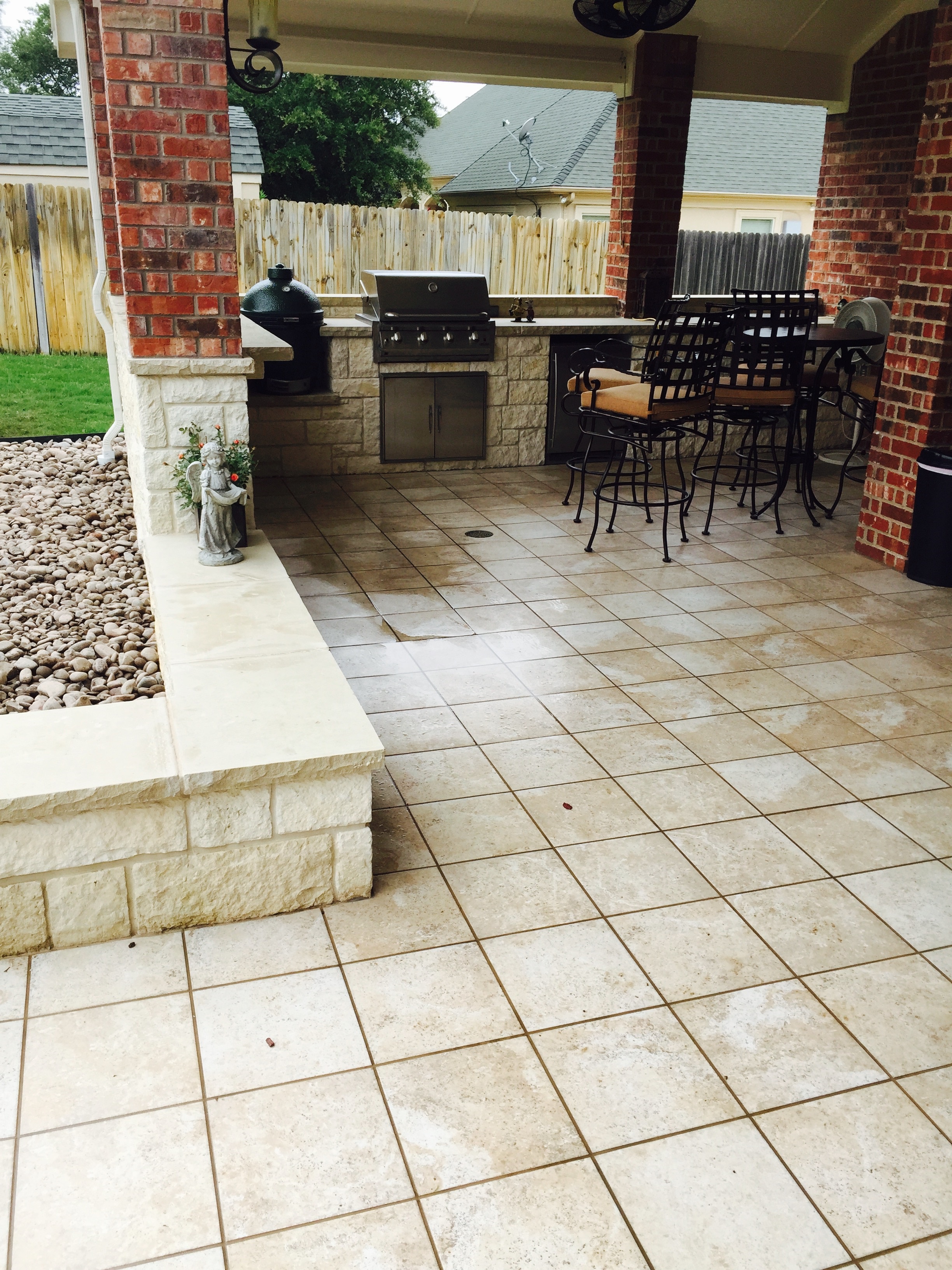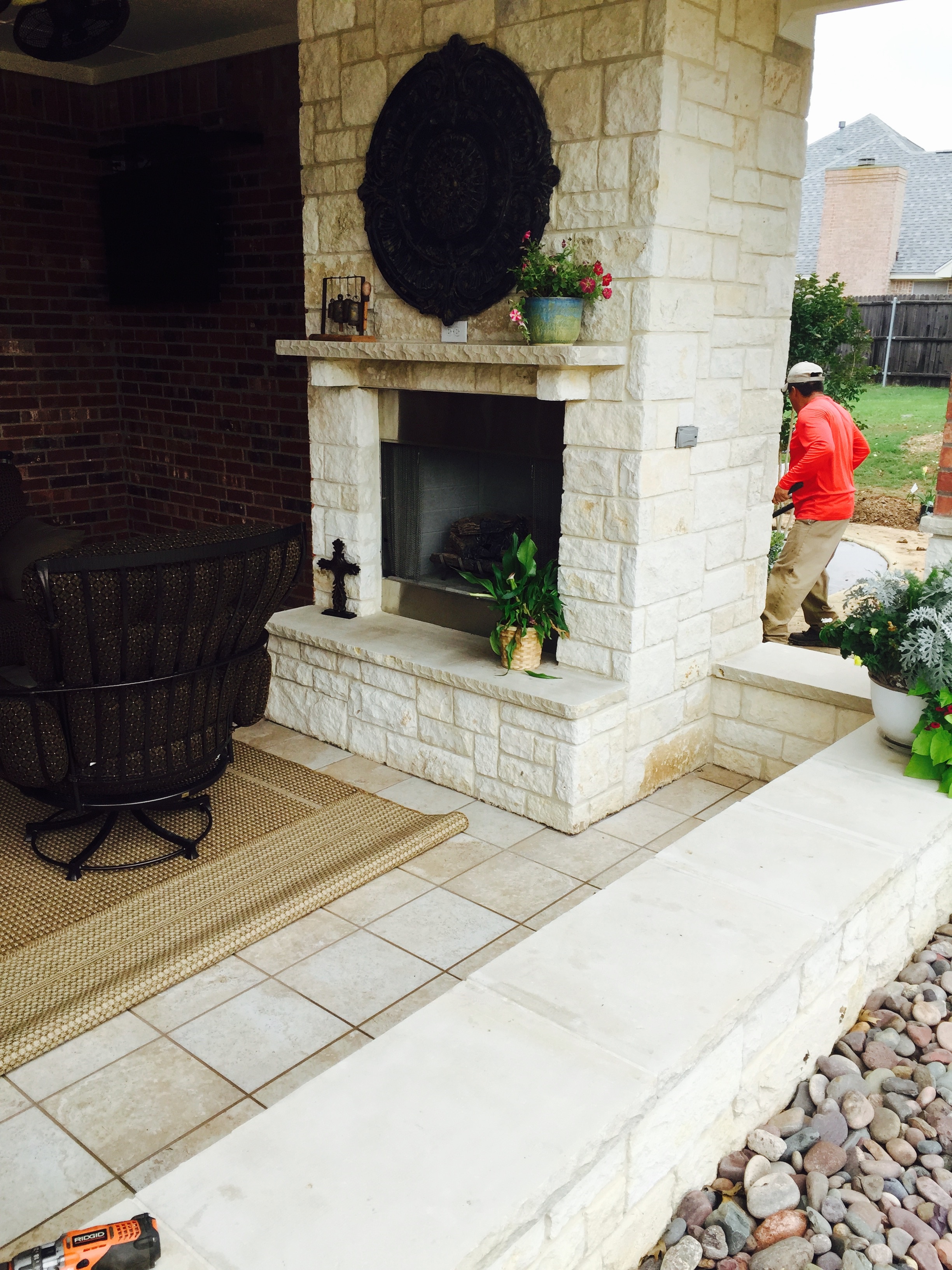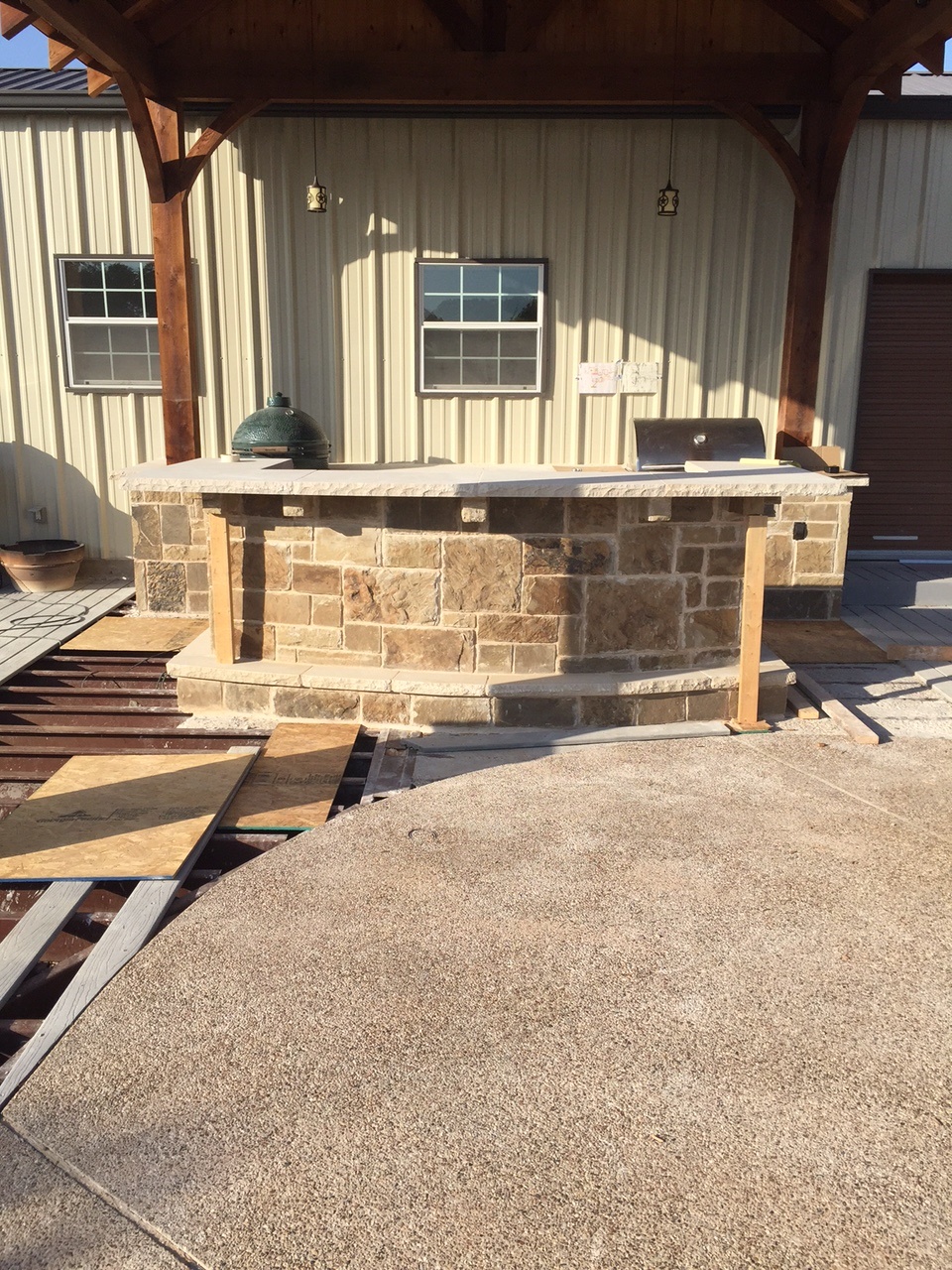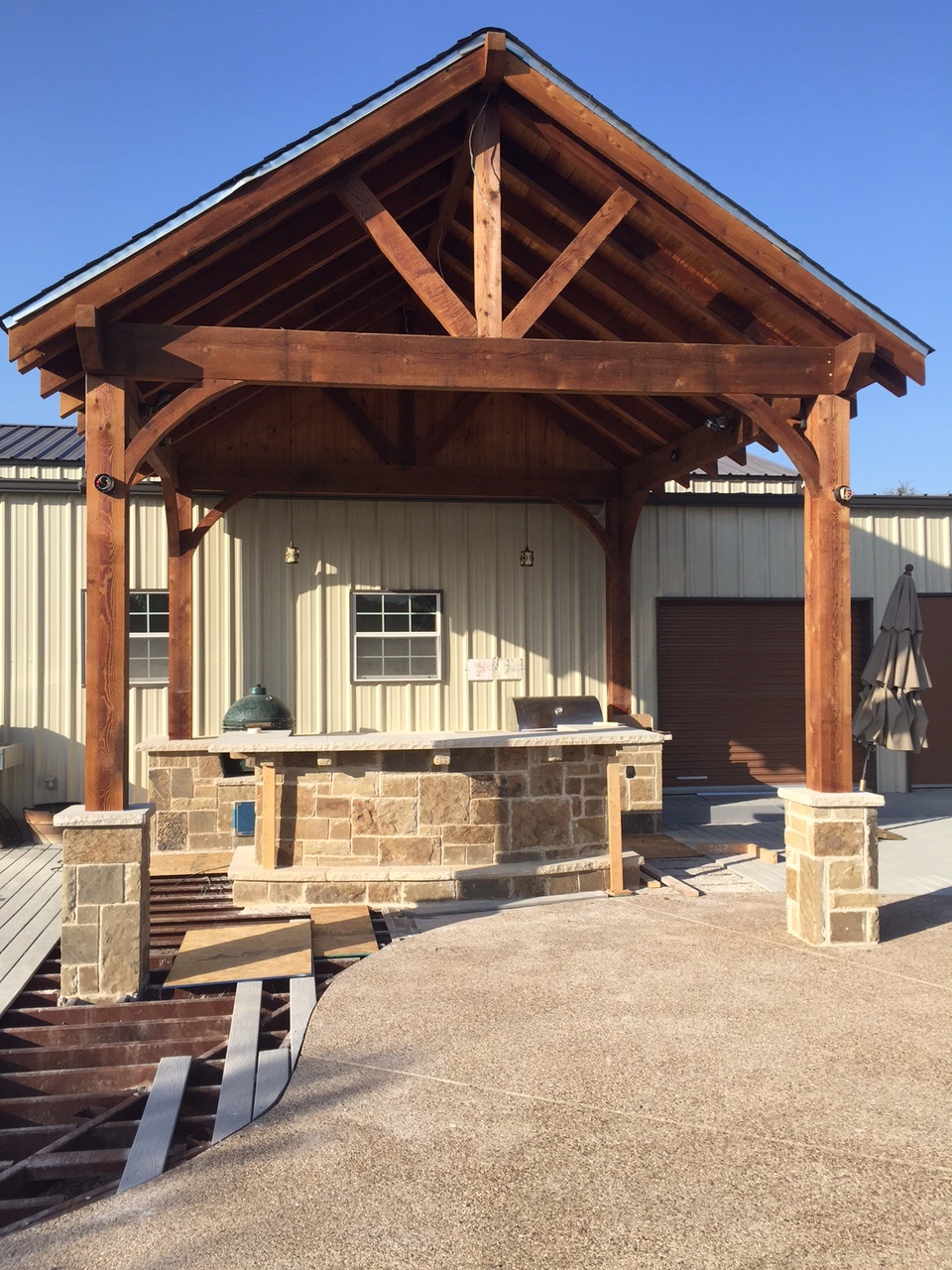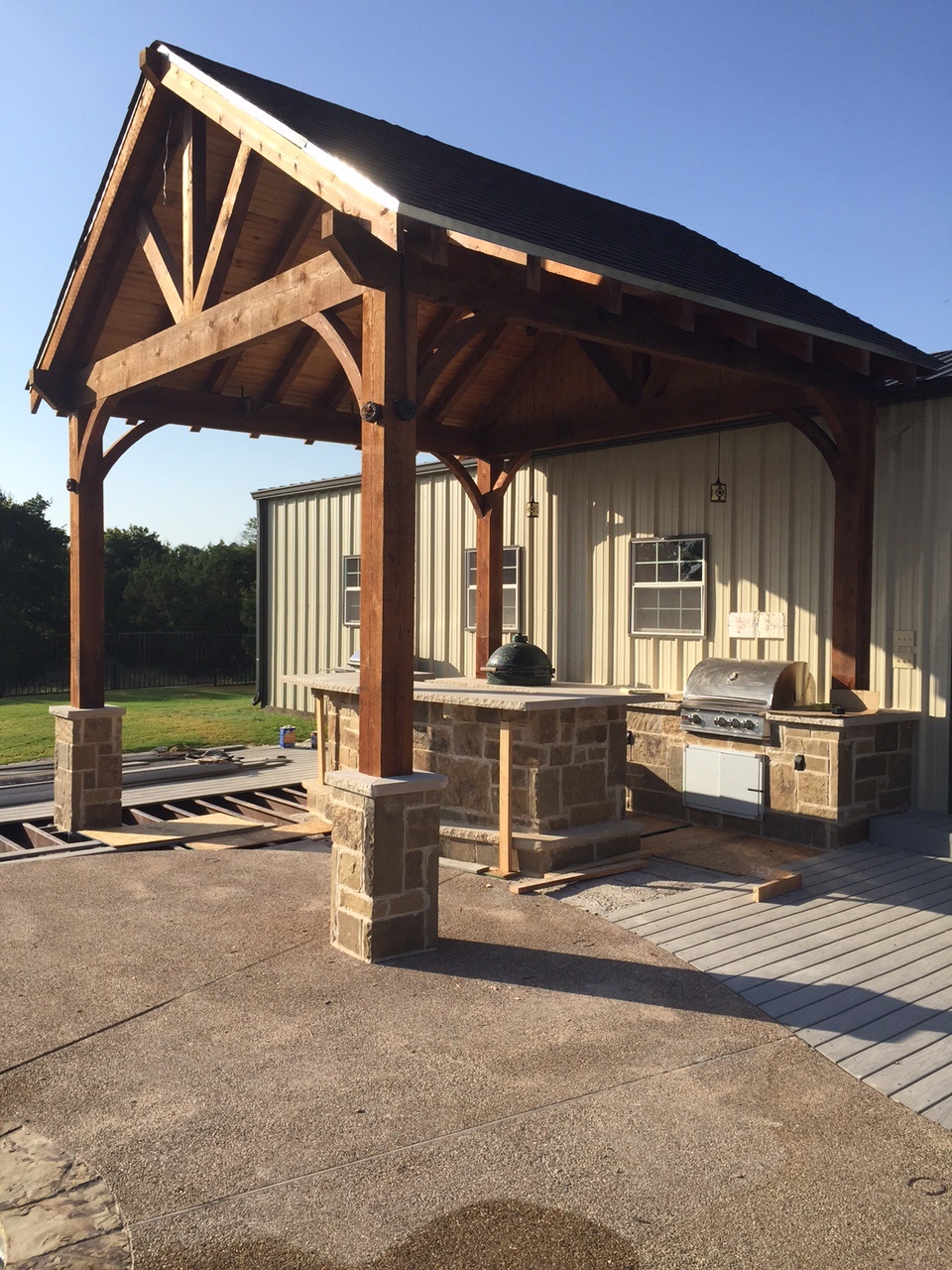 We will create the outdoor living space that will bring your family together, while increasing the value of your property. Each one of our projects are truly unique and a true celebration of outdoor living. From the choice of stone colors and materials to the type of BBQ grill and kitchen appliances the choice is all up to you.
Water Features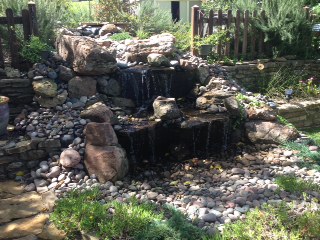 From whimsical fountains to quiet pools, now's the time to quench your thirst for the hottest garden water feature around. Every family garden should include a fish or water lily pond. Every single garden pond should be a joy to behold, full of life and never-ending wonder & surprise.
Lone Star Unlimited Services that has unique capabilities with special attention to aesthetic detail, time lines, and budgetary constraints. We have been committed to the diligent translation of architectural vision to scenic reality, enhancing your total landscape experience.
Metal Buildings & Carports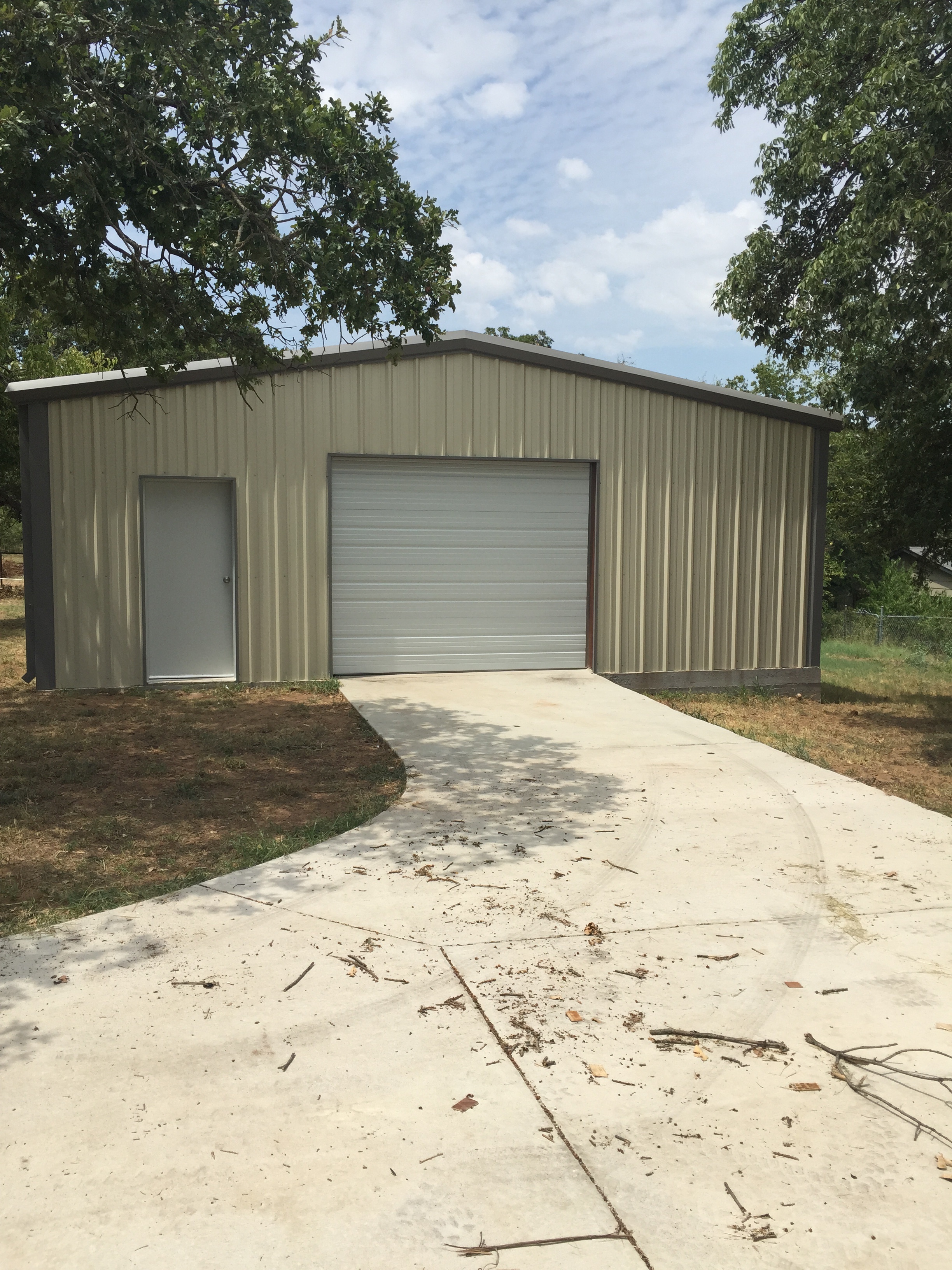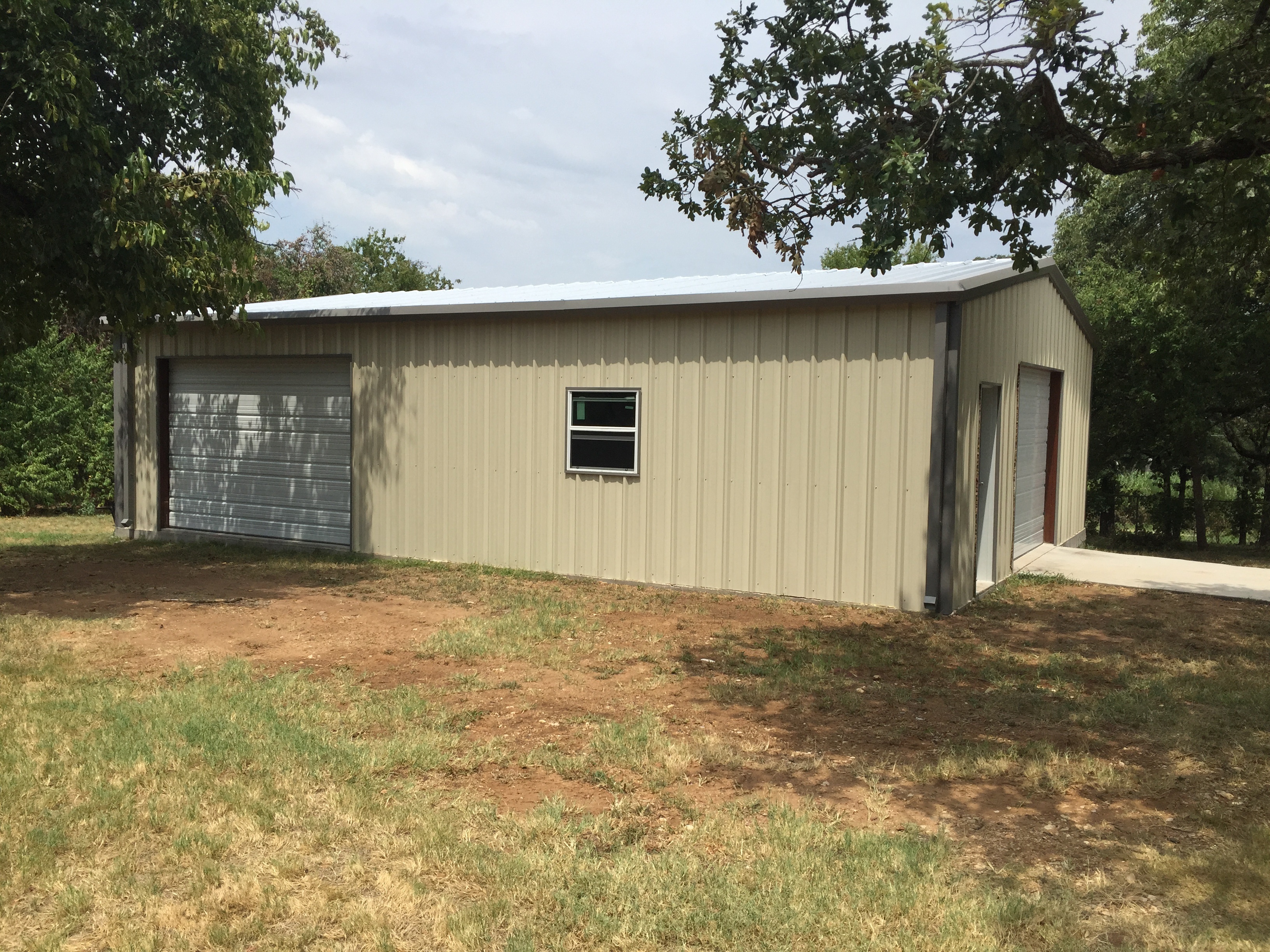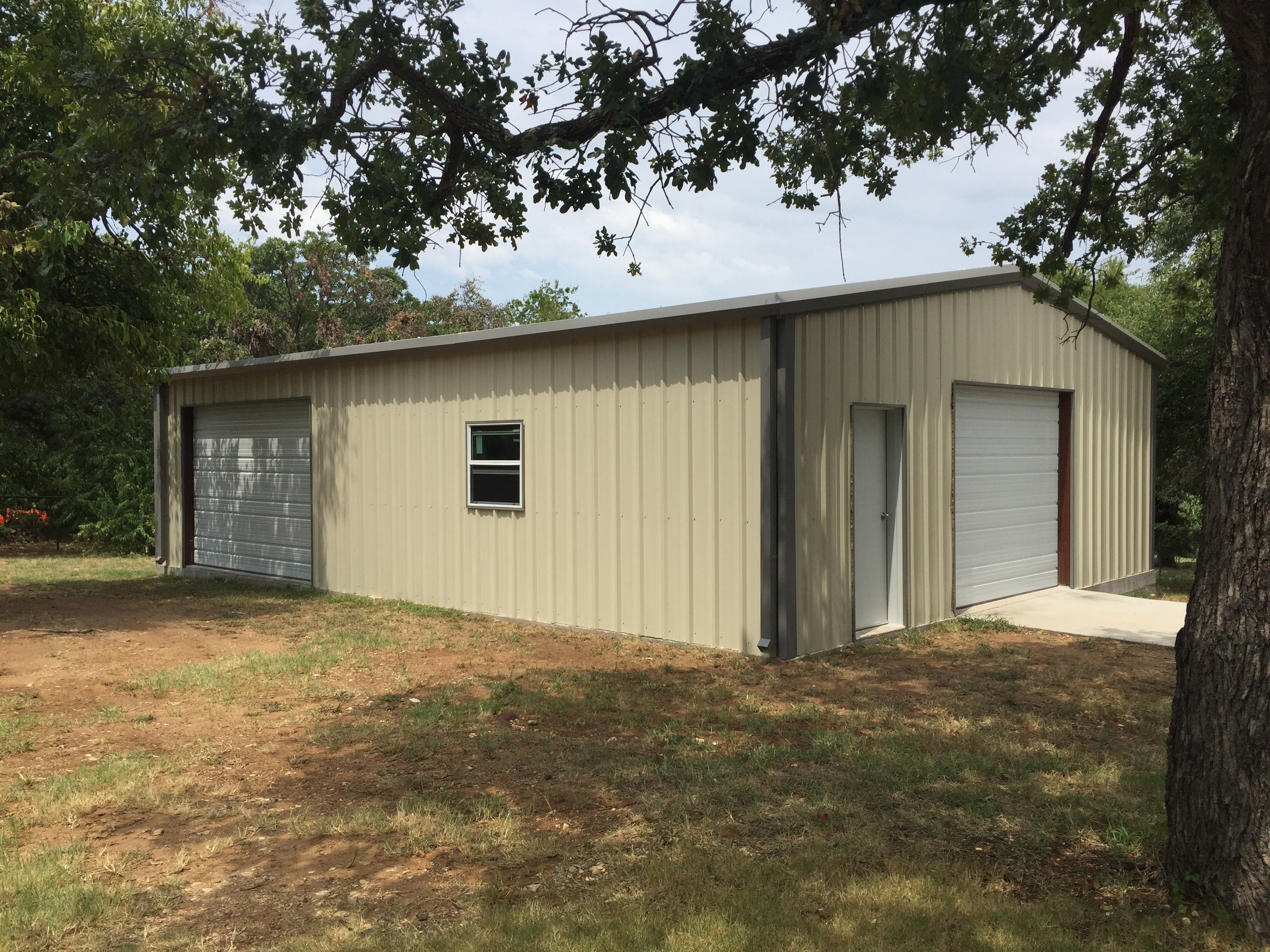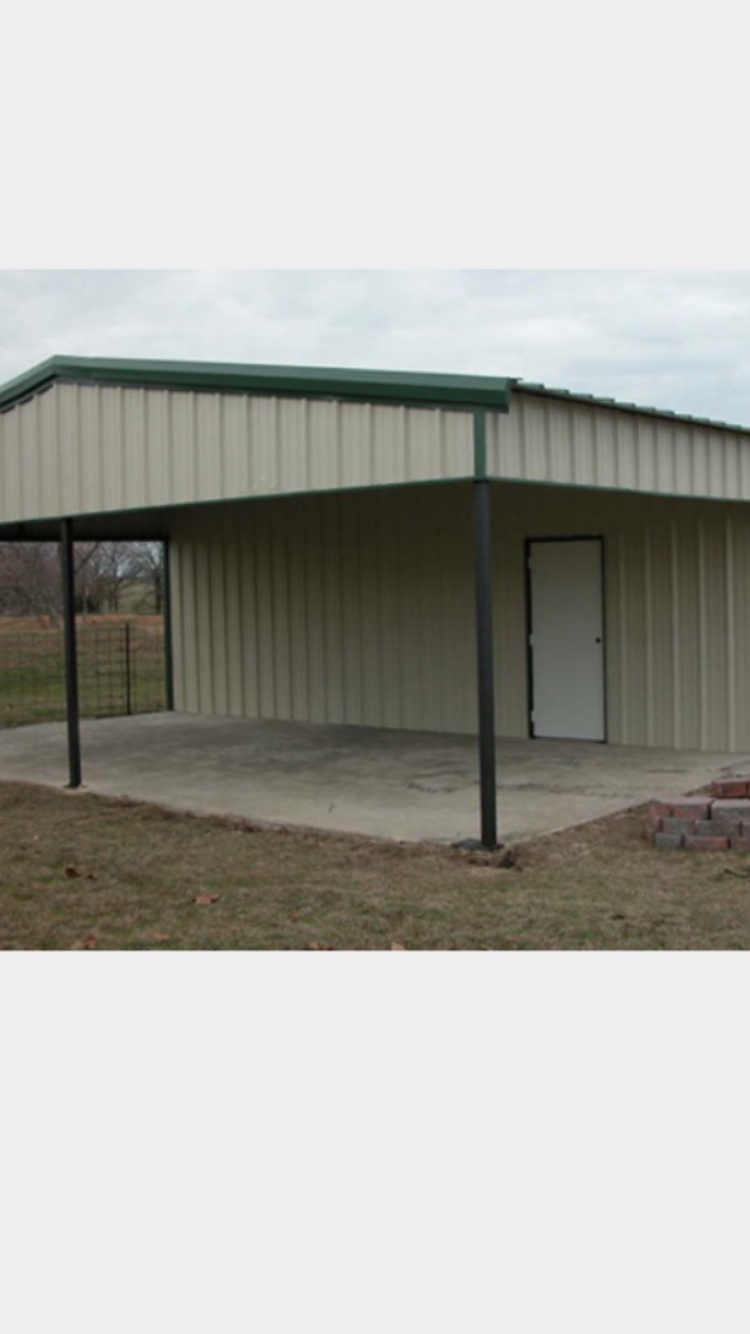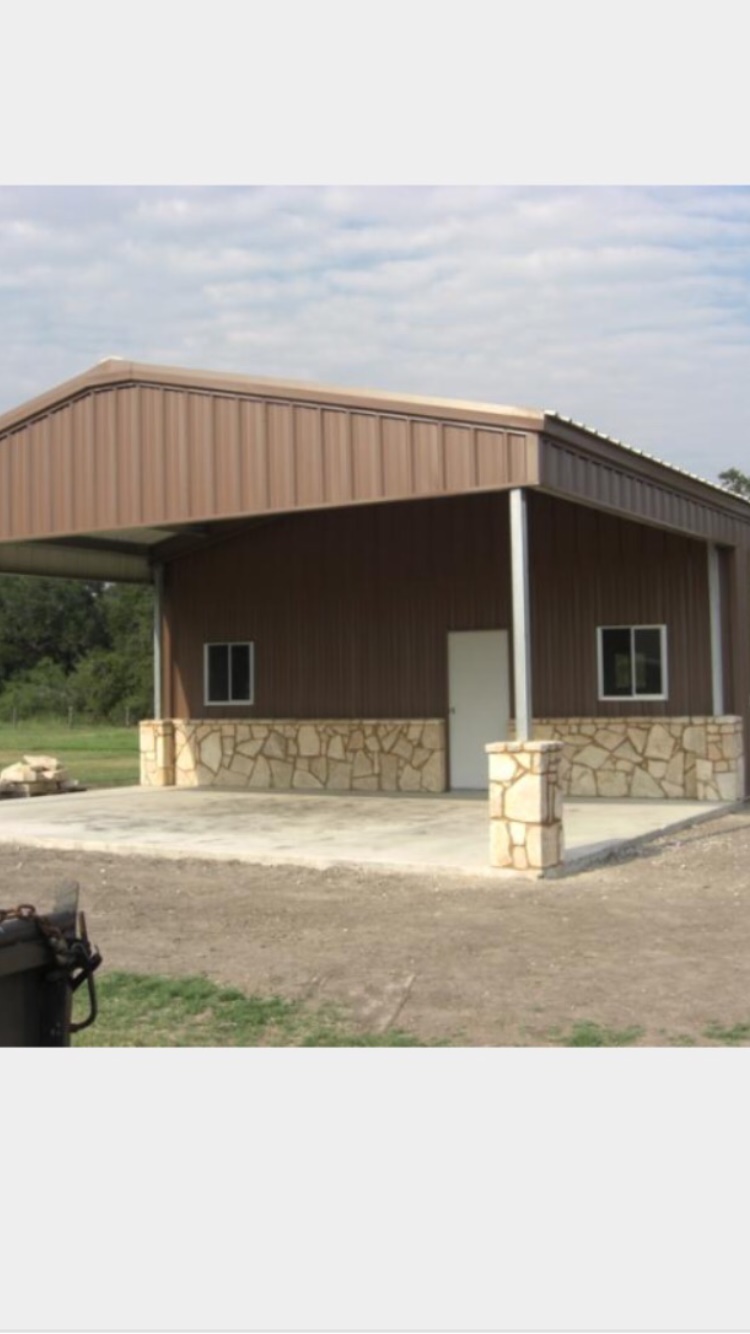 Lone Star Unlimited Services also installs turn key metal buildings, shops, detached garages, carports, barns and horse stables. Contact us for more information and pricing.
Concrete Construction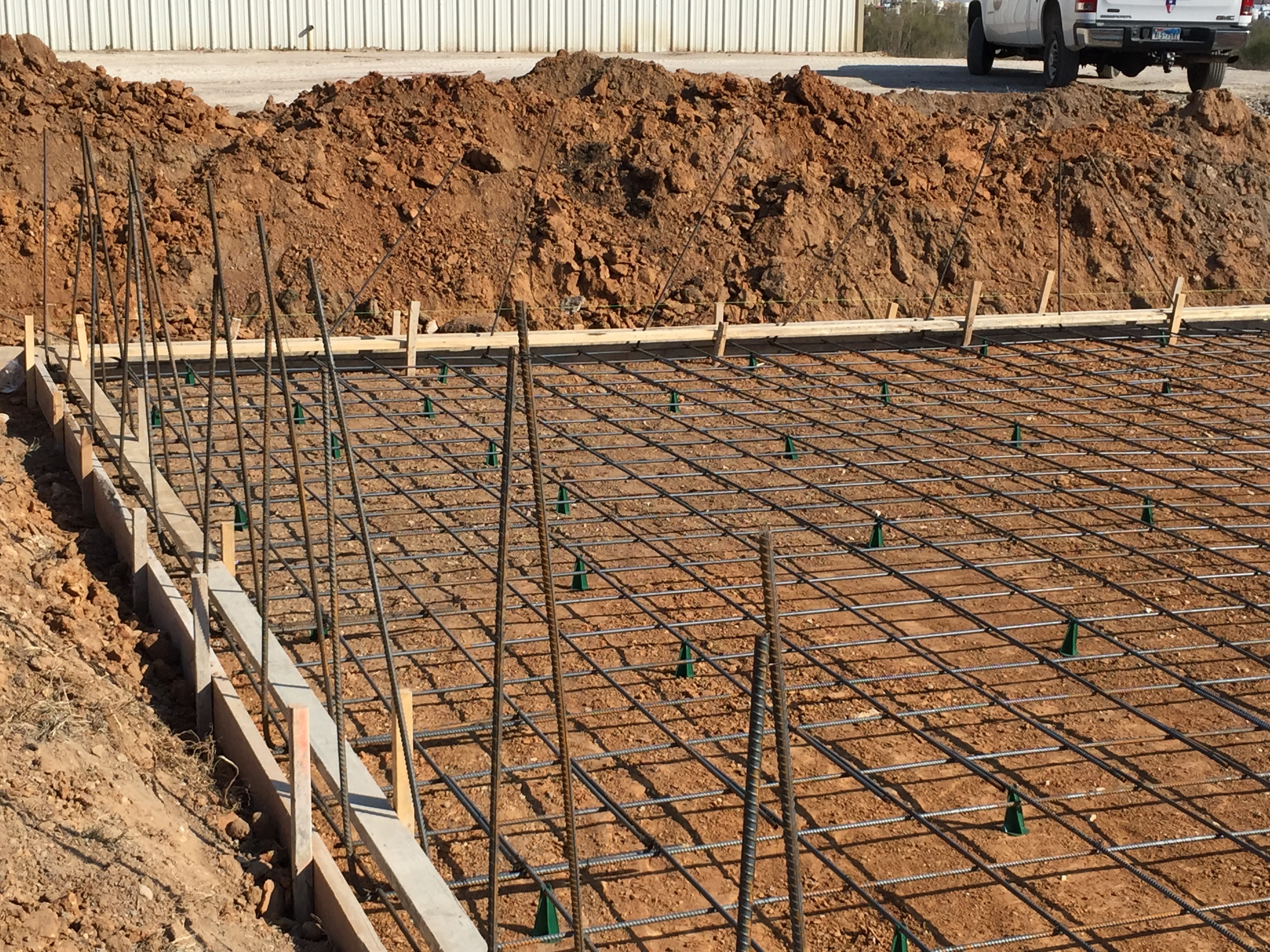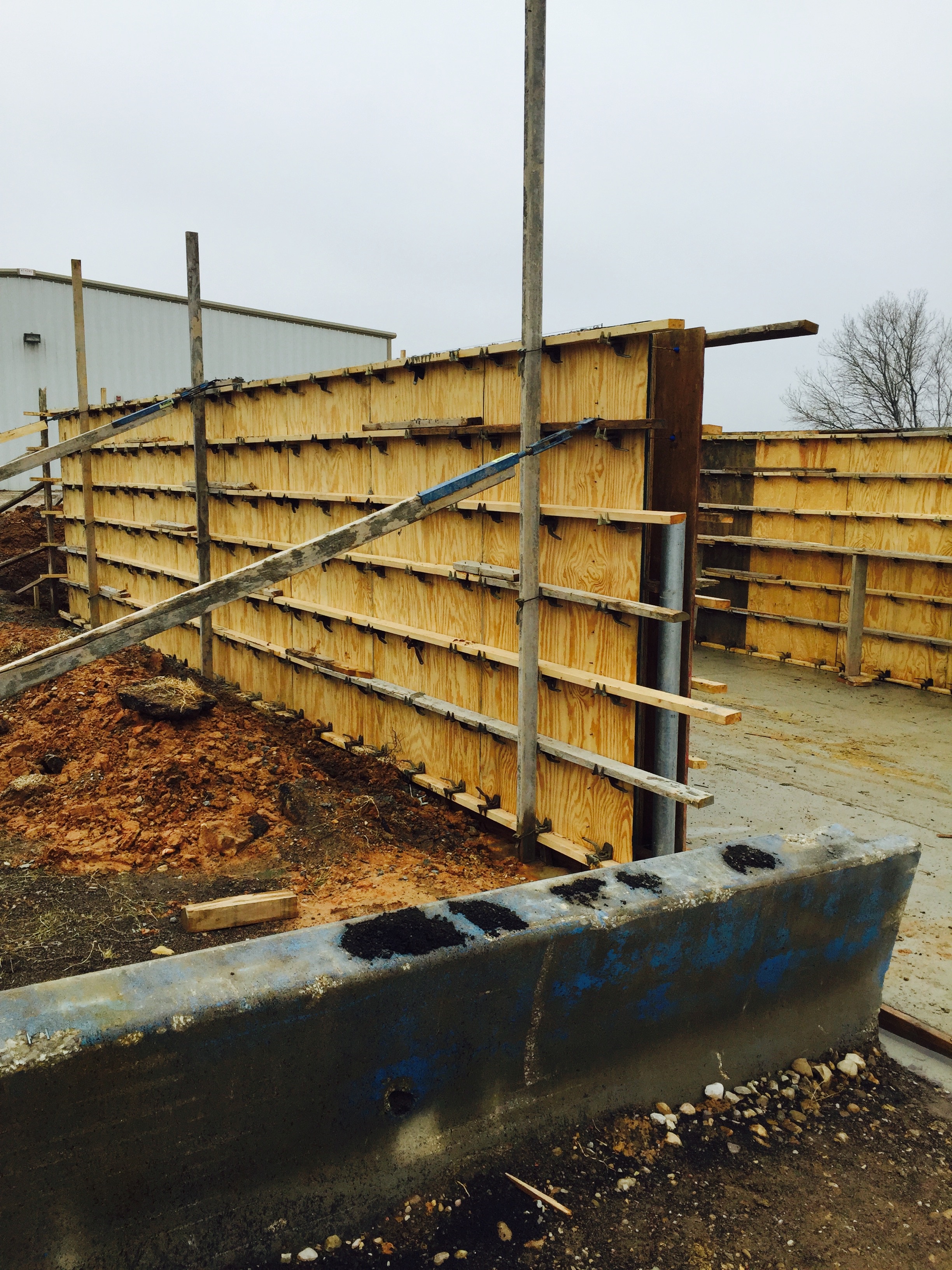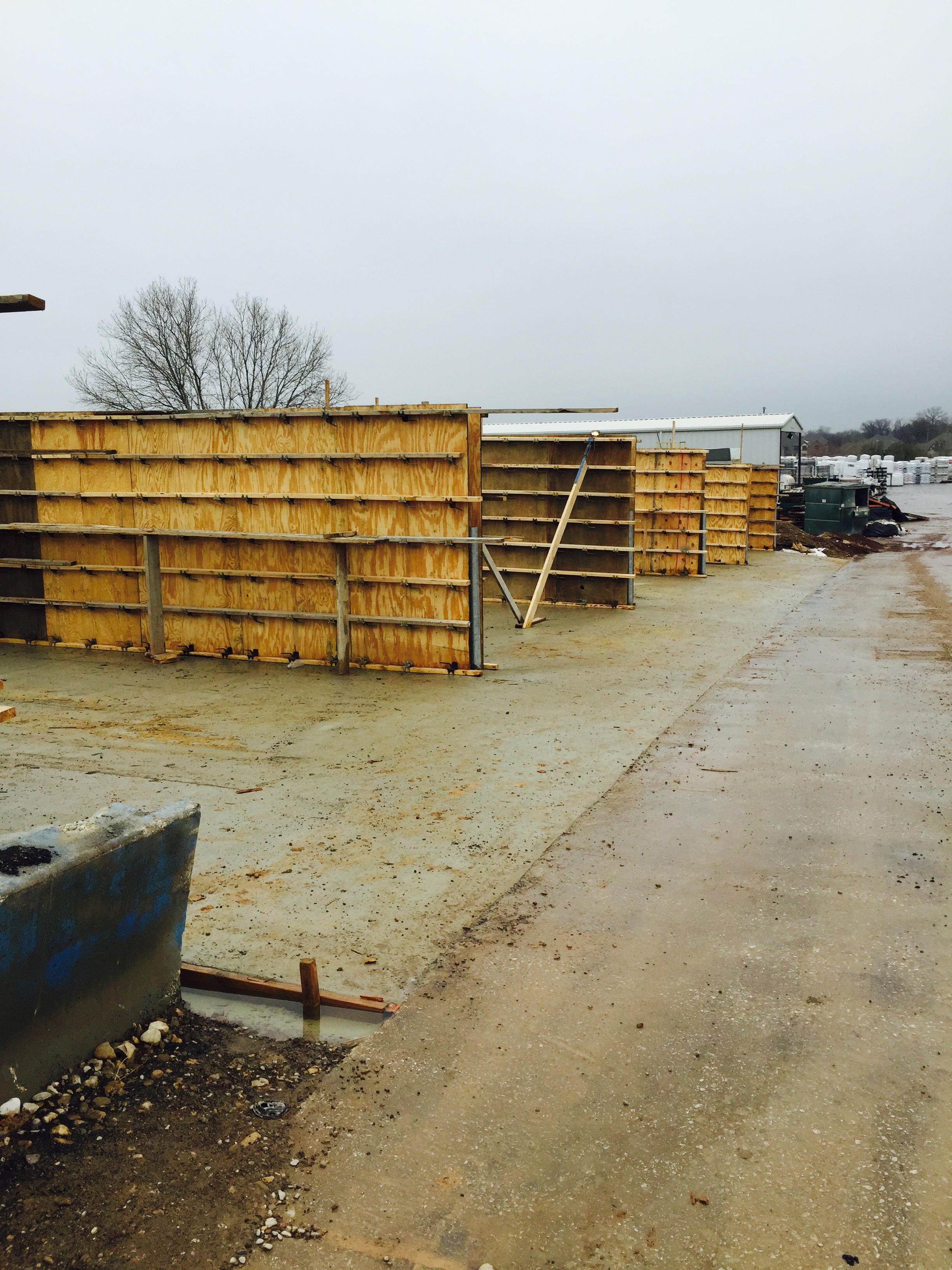 Lone Star Unlimited Services can handle most of your concrete needs as well. From sidewalks to patios to driveways.
Do you need property maintenance for a commercial property? Lone Star Unlimited Services can establish a budget and remain within it. All costs are known. There are no hidden or indirect charges. With our safety practices, training procedures and comprehensive insurance, we will nearly eliminate your exposure to liability as a result of careless or abusive use of equipment or chemicals.
Lone Star Unlimited Services strives to be a one-stop 'Outdoor Service Provider'. If your outdoor services are not currently managed by one service provider, let us show you the return on investment (ROI) earned by switching to Lone Star Unlimited Services. We solely focus on grounds maintenance so you can focus on your business.
Property managers love us because we make their job easy.
Call today to see if Lone Star Unlimited Services is the right service provider for you! 817-297-7087